The ode is an important part of the commemoration of the fallen, when the person delivering the ode states the words…"We Will Remember Them" it is repeated back by all in attendance as are the final words…"Lest We Forget".
These are not hollow words for Veterans and those remembering the fallen, they are important and they are real.
A perfect example of "Lest We Forget" is the 50th Anniversary of the death in South Vietnam of Pte Barry John Thompson and the service held in Gunning NSW to commemorate his passing.
Barry was not a VC winner or a high ranking officer. Barry was a knockabout larrikin former shed hand from Gunning who was called up for National Service and went to Vietnam to serve his country as a forward scout for C Coy 5 RAR. When he was killed Barry was due to go home in 10 short days.
"We Will Remember Them" was shown at its finest when a large group of people gathered in Gunning in 40 degree heat, with the threat of bushfire very real for the whole district. There were some apologies from people directly affected by the State of Emergency and bushfires in the ACT and surrounds but those that could attended to show their respect.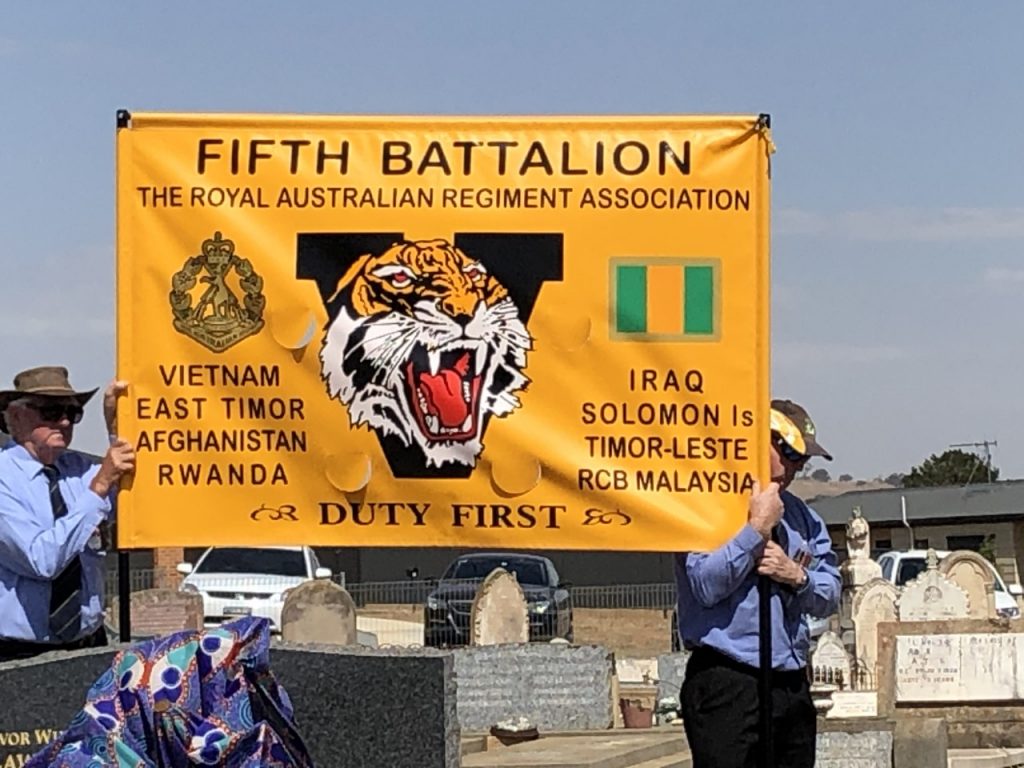 There were members of C Coy 5 RAR who served with Barry in Vietnam, remembering him and the 24 other soldiers killed and 202 wounded during that tour. There was the 1st and 2nd OC's of C COY the current CO and RSM of 5 RAR, members of Australia's Federation Guard, members of Queanbeyan, Yass and Goulburn RSL, fellow Veterans, their families and friends.
Barry's sisters Margaret, June, Valda and Helen were guests of honour with Helen giving a lovely family eulogy on behalf of the Thompson family.
Padre Dr. Wayne Lyons (Vietnam 70-71) gave the prayers.
Following the service the commemoration moved to the Telegraph Hotel in Gunning a much appreciated respite from the heat.
There were stories and speeches and fond memories of Barry.
A surprise to the family came in the form of a presentation to the sisters of quilts from a grateful nation presented by Quilts of Valour along with one for MC and one of the organisers for the day Ray Seymour.
As a member of the Veterans Motorcycle Club, Federal Chapter I was humbled that we were invited to attend. The bushfire emergency in Canberra kept our numbers down however several were able to make the trip to honour a Veteran.
I think the quote on the front of the service flyer says it all…"Friendship is a great thing but mateship from service and trust is a far greater bond among those who have experienced it."
Mork
Sgt at Arms, Veterans MC Federal